Drug Crimes Reporting Hotline
Cities, towns, reservations and Communities are partnering with WeTip as we ask the public for help in capturing ANY person or persons responsible for suspicious drug dealing in our communities, parks and forests.
Any one with information regarding suspicious activity about drug crimes can call WeTip Anonymously at 1-800-47-DRUGS. All calls are absolutely anonymous. The phone lines are open 24 hours a day, 365 days a year.
The WeTip national DRUG crime reporting hotline is setting national records. WeTip provides law enforcement agencies with drug crime information that has been called into the WeTip's 1-800-47-DRUGS hotline by concerned anonymous citizens.
Drug Crime Reporting
WeTip Anonymous Crime Reporting News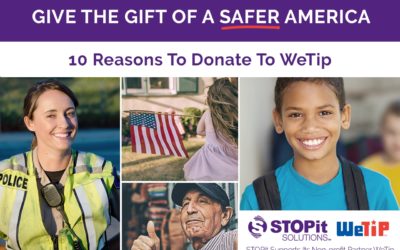 The holiday season is an emotional time for many of us, with to-do lists a mile long, and a cascade of different calls to action: Have a happy holiday! Give them them the gifts they'll cherish! Make memories to last a lifetime! Give generously and help share peace and...
read more